Do you want to live the permaculture lifestyle? Do you want to volunteer in Tasmania? We run a 70 acre farm set amongst the crown land with mixed forestry.
Tiger Hill Permaculture is a project being developed by Paul Kean. Paul or Ringo, known by people within the Permaculture world, has been involved in Permaculture over the past 15 years. Paul has extensive experience with all types of heavy machinery and earthworks. He has a deep interest in working with other cultures.
Vision Statement
To create a working family farm and educational community that demonstrates self-reliance and sustainability via permaculture design and holistic farming.
To be a home base to connect our Scottish roots and spiritual grounding, foster harmonious relationships, self-governance and peace to custodian the land.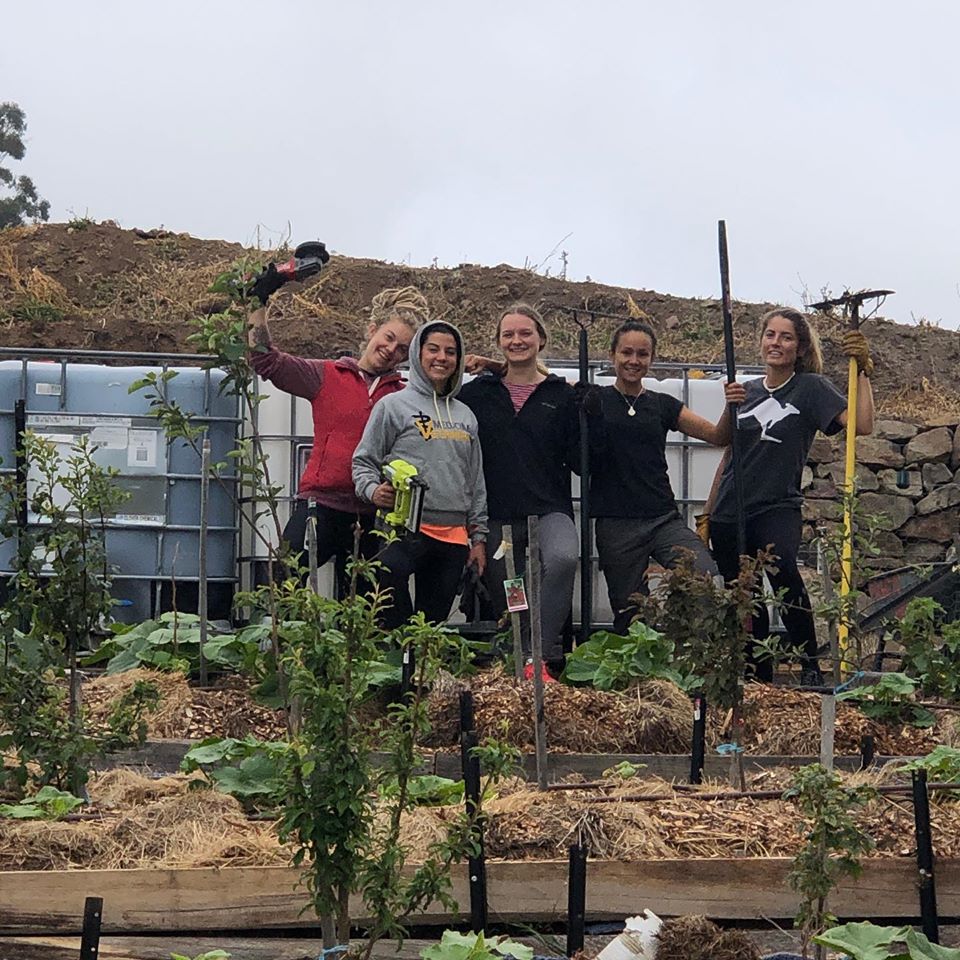 Volunteer in Tasmania, Australia and learn skills associated with the following activities
Gardening and garden construction.
Composting.
Compost toilet construction.
Seed collecting for propagation.
Nursery work.
Fencing.
Hiking.
Meditation, yoga and spiritual consciousness training.
Orchard maintenance.
Earthworks skills, survey for water harvesting.
Living swimming pool construction.
Alternative building methods.
Rock wall construction.
Preserving of all food sources.
Clay oven construction.
Permaculture Design course programs.
Cooking.
Web design.
Artwork and sculpting.
Assistance with Permaculture consultancies
Volunteer in Tasmania, Australia – Aims & Objectives
A program to build soil fertility and harvest water.
Connect with the community to share alternative strategies for sustainable living. Education and training programs in sustainable living as well as create employment opportunities.
To form an educational community based on Permaculture design to create sustainability.
To create a working farm that produces an income from a variety of streams including farming, education, and eco-tourism.
Implement food, fiber, energy, and water production systems that support high levels of self-reliance.
To demonstrate best practices in alternative technology. Create a joyous family home.
Become a recognized permaculture center/permaculture demonstration farm.
To have productive animal systems.
Project Description, Values and Ethics
Three permaculture ethics: Care for people, care for the land, and redistribute surplus to 1 and 2.
To limit consumption of the earth's resources.
Compassion for all walks of life and all sentient beings.
Integrity and honesty.
Volunteer in Tasmania Living
We offer the following accommodation arrangements: 12 Beds in a Bunk house in an old shearing shed. 4 beds in Chalet. 2 Beds in a small cabin. Camping. Caravan/ RV parking space.
We all contribute to the preparation of all meals and eat together.
What else?
We accept male, female & couples volunteers. We can sleep 18 in total. See Tasmania, it's beautiful. Own insurance cover is recommended.
Volunteering exchanges in Australia
SafetyWing is the world's first insurance made for nomads, by nomads. Get global travel medical for $37 per a month. Get Insured >>
More Volunteering Opportunities
If you're going overseas, always ensure you get the right insurance cover to Live Abroad.
Posts by us